by Dessa
Since last summer, I have been immersing myself in music from the
Doomtree
crew. The appeal seems to be something much more than just the music (which I love); there is an ethos to this talented group of rappers and producers that strikes a chord with me.
Among the voices of this group, Dessa has stood out since I first heard her on the self-titled
Doomtree
album. As the only female in the crew, she provides a nice balance to the larger posse-cut songs, but there was something more to it that attracted me to her output. She has a lovely voice, and a remarkable range. She can spit some hard and fast lyrics, and then sing a hook with such a small, lovely voice. More than that though, her lyrics convey a strong sense of her intelligence and personal strength.
Sadly, she hasn't produced much in the way of solo work. Her one solo musical release is part of the False Hopes series of semi-mixtapes, and is only five tracks deep. Of those five tracks, only two are produced by Doomtree mainstays (Lazerbeak and Paper Tiger), although all of the songs fit comfortably within the Doomtree sound. There are appearance by Cecil Otter and Sims - two rappers whose voices always compliment Dessa's. The cd is finished in a little ove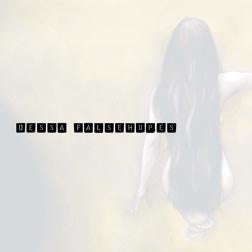 r 15 minutes, and therefore does little more than whet the listener's appetite for more Dessa.
So I was both pleased and intrigued to learn that Dessa had published a slim book of poetry and short memoirs. The Doomtree site claimed that due to an error in the factory, her new album came out on paper instead of a cd, which in some ways limits expectations.
Spiral Bound is a strong piece of work. I feel like I have a much stronger vision of this artist now, while she still manages to avoid revealing much that is overly personal or confessional, which I appreciate.
The poems are lovely, but it is the memoir pieces that I really found myself sinking my teeth into. Saint Maxwell is a loving four-page piece about her younger brother and mortality. Camera Obscura moves from a conversation with her father on his tiny, rocking sailboat to revelations and musings about the volume and pace of modern life.
Perhaps the best piece in this book is The Leviathan, in which Dessa discusses meeting Life while backpacking in Uruguay. The young man's name is pronounced Life (it's Leif), but, as is clear from the start, much more can be read into this chance encounter.
I would love to see more stuff from Dessa - be it longer pieces of writing or more music. She is a truly unique voice in hip-hop today, and one I look forward to charting the progress of.