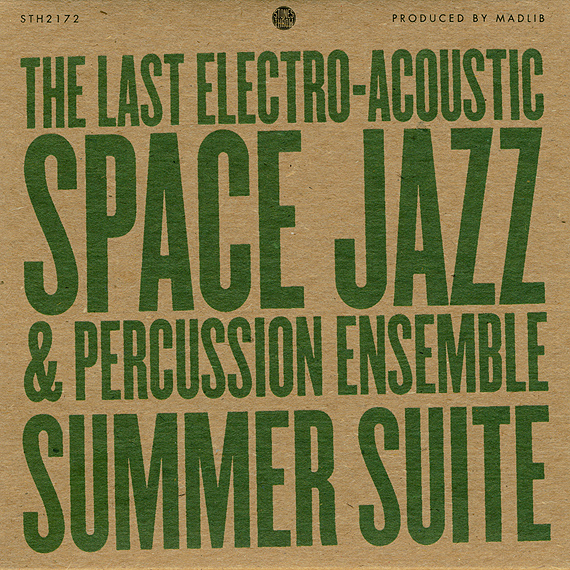 by The Last Electro-Acoustic Space Jazz & Percussion Ensemble
I know that summer's most definitely over, but it's kind of nice to throw on some jazzy Madlib goodness, and bask in the warm summer sounds, even if it's a little chilly outside.
On this half-hour or so cd, Madlib comes correct with some light and frothy summer jazz. This is not one of those sticky, torpid evenings; it's more a pleasant afternoon on the patio kind of vibe. You can hear the kids playing at the park down the street, and you don't have anywhere in particular to be for a few more hours.
I miss the summer....