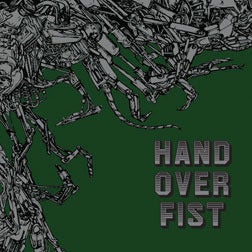 by Mike Mictlan and Lazerbeak
Some of the best new hip-hop is coming out of the Doomtree family, and this album is another excellent example of the talent of this group of Minnesota rappers.
Doomtree has a unique sound - it's hip-hop, but with a punk element to it. Lazerbeak defined that sound for me on POS's 'Audition' album, and many of the beats on this disk sound like they would fit there as well. Mictlan shows that he has a decent range of emotion and topic on this cd.
Excellent tracks include 'Suicide Jimmy Snuffa', 'Wolf Tickets', 'LA Raiders Hat', and 'Prizefight'. Mictlan and POS trade verses on 'Shux', one of the strongest tracks on the album.
Like many of the Doomtree solo offerings, this album works as a cohesive whole, and stands up to many repeat listens.