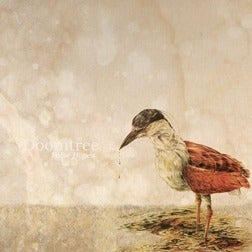 by Doomtree
Since the summer, when Doomtree put out their first official album, I feel like I've been playing catch up on this crew.
This is part of the 'False Hopes' series - a group of releases somewhere between a proper album and a mixtape. Thankfully, it doesn't have any of the skits or shout-outs that ruin most mixtapes, and instead serves as a sampler of the Doomtree crew's talents.
All of them rap on here: POS, Sims, Dessa, Cecil Otter, and Mictlan. The beats are by Otter, POS, Paper Tiger, Lazerbeak, and MK Larada.
Some of these tracks have shown up in other places - 'Savion Glover' is one of the best tracks on the new POS album, but they work nicely together. It's a short, quick album, but a highly enjoyable one. As much as I like it now, I imagine I would have gone nuts over it in 2007, when there weren't a lot of other Doomtree projects to turn to.