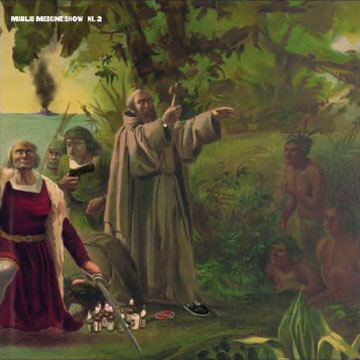 Mixed by Madlib
The
second installment
of the Madlib Medicine Show is not a remix project, but instead a Madlib mix cd, very similar to his excellent
Speto Da Rua
from last year.
This disk, at 80 minutes, takes us on a musical journey through the different regions of Brazil, as well as through different musical eras. Each track contains a message from our 'captain', as he gives us some indication of what part of the country the music is from.
None of the sources are credited or named, and so I have no idea who or what I'm listening to throughout the disk. Some pieces are familiar, but most are new to me. There is a steady mix of jazz, funk, psychedelic music, some rock, and I think even some indigenous music. As eclectic as this compilation is, it works very well here.
Can't wait for March's Beat Konducta in Africa installment....