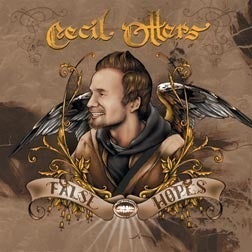 by Cecil Otter
I think that the winter of 08/09 will always be remembered as the Doomtree winter for me, as I've spent a lot of it hiding from the cold and listening to this crew's work.
The entry in the False Hopes series by Cecil Otter displays his range well. There are tracks that are almost entirely instrumental ('...Good For Once'), tracks that showcase his idiosyncratic approach to hip-hop (Tin Man Purrs Like a Kitten), and crowd-pleasers, like 'Lakeshore Drifter', which paraphrases Jimmy Buffett (I'm the son of a son, the son of a son of a sailor).
I recognize that these cds are meant to straddle the line between mixtape and album, but this is a disc that can stand on its own two feet. Too bad about the hideous cover though....