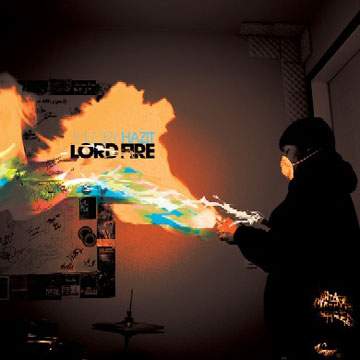 by Vintage and Theory Hazit
This is a good album. It is by no means a great album, and is not the type of thing that will be remembered for years to come, but if you want some nice rhymes over some nice beats, you could do a lot worse than this collaboration between the emcee Theory Hazit (great name) and producer Vintage. I think it's very interesting that their names are reversed on the cover from the standard procedure of naming the emcee first....
The production on this album is very good. Vintage has a nice laid-back, soulful approach to boom-bap. As the album progresses, so does the quality of the songs.
Theory is a decent rapper. Again, he's not setting the world on fire, but he can hold his own on the mic. There is a decidedly Christian aspect to this cd that is really not my usual thing, but I think that the quality here is better than the label 'Christian rap' would imply.
My favourite tracks on this album are 'Nobody Say' (featuring Braille, another Christian), 'One Time', 'Sonrise', 'Simplyill', and 'I Just Wanna Go Home', which is a highly confessional number.
There are a number of guest appearances on the cd, but the only other artist listed that I'm familiar with is Ohmega Watts, who put out some nice product in '08.